The final tally is in – my crazy seven-and-a-half hours on the mountain bike at the end of September raised just over £600 for the British Heart Foundation.
To say that I'm thrilled and humbled that so many people generously donated to such a terrific cause would be an understatement – thank you so much!
In fact, throw in the funds that the Gift Aid scheme generates via UK taxpaying sponsors and the total is closer to $720!
The BHF uses the sponsorship funds from the thousand or so riders that took part for its programme of research into the causes, diagnosis, treatment and prevention of heart and circulatory disease.
The charity organises a number of bike-based events each year, with two running from London to Brighton on the South Coast.
I opted for the off-road version, covering around 75 miles from Roehampton University in South West London to the beach promenade in Brighton.
It was hard, extremely hard. Over two sets of Southern England's "Downs" hills, rocks, narrow paths and, although it was mainly an endurance race, included some fairly technical elements in places.
Unusually, I didn't fall off 🙂 .
One of the most satisfying parts of the day, alongside realising the wonderful generosity of friends and family was a huge motivator to finish, especially the last few miles, which were absolutely brutal, was knowing that with a lot of training and self-determination then such physical challenges can be overcome.
I'd broken my right wrist in two places (yes, a tumble on a black run on the otherwise fantastic Velopark trails at Stratford, East London) just four months before, as well as having major surgery earlier in the year.
Thanks again, to everyone xo
PS – Now just need to find a new challenge for 2017!
Two pictures – the first at the start-line at 630am.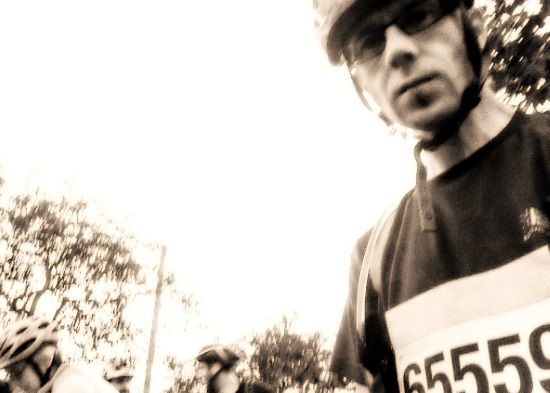 And at the finish line – extremely grubby and exhausted, but very satisfied.